!– Oracle Maxymiser Script Start --> <!– Oracle Maxymiser Script End -->
< />
Tequila Sunrise
Tequila Sunrise
The tequila sunrise cocktail gets its name from the way the grenadine settles in the bottom of the glass, giving the impression of a sunrise. Watch this recipe being made in Allrecipes Tequila Sunrise Video.
Ingredients
Makes:
1
2 measures silver tequila

crack ice cubes

orange juice (about 3 measures)

1 measure grenadine
---
Directions
Preparation:

5

min

› Ready in:

5

min
Pour the tequila over the ice in a tall glass and top with orange juice.

Stir well.

Slowly pour in the grenadine for a sunrise effect. Enjoy!
Watch a video of it being made…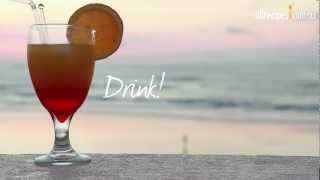 Tequila Sunrise
Reviews and Ratings
Global Ratings:
(0)
Reviews in English (0)
Write a review
Click on stars to rate